AUTOMATIC DOOR STORE INC.
NORTH AMERICA'S # 1 WHOLESALE SUPPLIER FOR ALL YOUR AUTOMATIC DOOR NEEDS
CALL TODAY 905 428 2434   TOLL FREE 1-888-207-2249
      Please call today & let us provide you with a pricing structure that best suits your automatic door needs
Follow links below for quick access to our store
CLICK HERE TO VIEW ONLINE STORE
"NEW" to the
AUTOMATIC DOOR STORE
NEW TO LARCO 
WASHROOM KIT; INCLUDES EVERY THING YOU SEE. BELOW. OCCUPIED WHEN LIT BUTTON, PUSH TO LOCK BUTTON, HANDICAP BUTTON AND DOOR CONTACT WITH MULTI FUNCTION WASHROOM RELAY.  (ONTARIO BUILDING CODE COMPLIANT.)  IN STOCK NOW CALL TODAY FOR GREAT PRICING.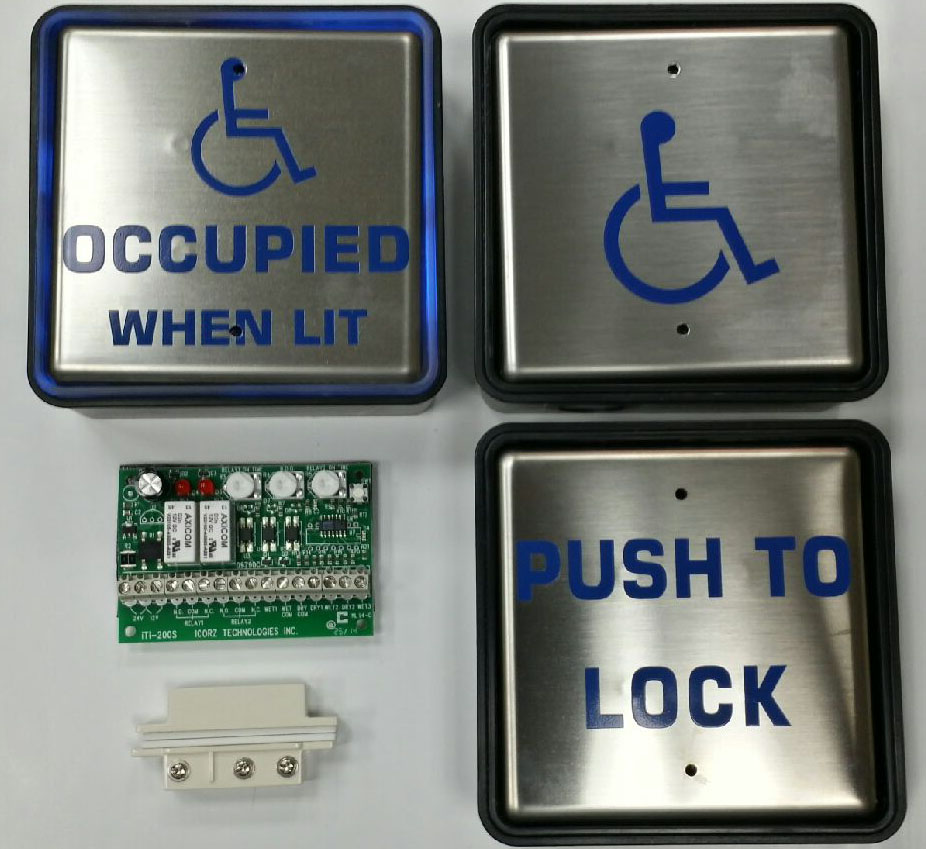 LARCO STAINLESS STEEL GUIDE RAILS
Coppershield Push Plate Switches Designed with CuVerro® antimicrobial copper surface material which is registered by the EPA to kill more than 99.9% of bacteria, including MRSA, within two hours. That is the kind of protection your customers and employees deserve. No special cleaners are required to keep this attractive, brushed finish looking its best.
WE ARE FULLY STOCKED!
OPTEX SENSORS & ACCESSORIES  CALL TODAY FOR PRICING!
CONDOR AUTOMATIC DOOR  OPERATOR
FOR LOW AND HIGH ENERGY APPLICATIONS

Click to view Condor Swing Operator
Also available Condor Universal Retro-fit Kits to fit most automatic sliding doors.
BEA BESAM BOON EDAM CAJO CAMDEN CONDOR
DECALS DORMA DOR-O-MATIC GILDOR
For more info call 905 428 2434
Condor Slider Retrofit Packages & Condor Entramatic Slide Control
WHOLESALE DISTRIBUTOR OF
Condor Swing Package, Condor Universal Swing Control, Condor Universal Slider Control, Condor EntraMatic Slider Control, Stanley, Ditec Entrematic / Hunter,  Duraglide, Magic Force, Magic Swing, Dynaglide, Dor-O-Matic Astroslide, 96K, Astroswing, Seniorswing, Midswing, Besam SW900, SW100, Swingmaster, Electra, Powerswing, Navigaider, Gyro-Tech 1175, 710, Whisper Slide, Horton S2003, S2001, S2000 linear,  Horton 7000 series, Horton 4000 series, Hunter DS18, HA8, Optex Sensors, Bea sensors, Record 6100 series…Condor Entramatic Slider Control.
OPTEX SENSORS AND ACCESSORIES
OPTEX SENSORS To Include; I-ONE,X-ZONE, OA-203C, OA-PRESENCE T, Air-slide, OA-AXIS I, OA-AXIS II, OA-601C, OA-6500S, Proswing Premier, Proswing Elite, OA-70C, OA-EDGE, Reaction 2, Mirage, OP-08C, OS-12C, SH-7MC, SH-10MC, Air-Wave Kit, Air-Wave TX, Air-Wave RX, Hand Sticker, Foot Sticker, Hand Sticker French, Wireless 2000, RC-20, RC-10, TD-20, TS-10, TR-20, TC-10, I-Vision, RH-S, RH-3, RH-i, HC-OA-202,HC-OA-203,HC-OA-601, HC-OP-08, HC-i-Sensor, HC-OA-70, OS-BH, Infrared finder, PO-C, PP-B, PP-S, PP-C, SH-TRCL, SH-TRBL, 601 Lens set, 601 Lens, Wire Harness, 20073, KC-03b,  DPG-50, 5161, ES-465, AAADAM Inspection Kit, Premier Mount, Elite Mount & MW-CMK. OPTEX SENSORS